Image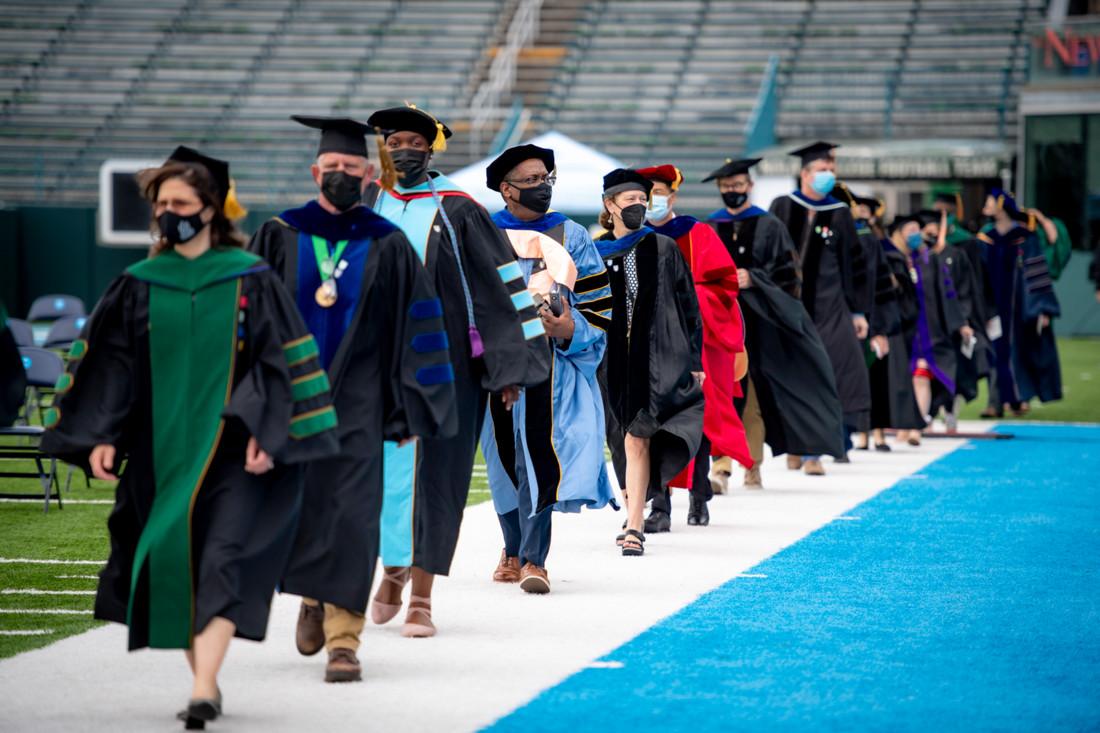 Commencement weekend is an important opportunity for faculty to celebrate academic accomplishments with graduates and your fellow faculty members. This year, we encourage faculty to participate in celebrating the Class of 2024.
2024 Unified Ceremony
The Unified Commencement Ceremony honors the graduating students from all of the university's schools and colleges. It features the pomp and circumstance expected of a traditional commencement celebration with a New Orleans twist. 
The Class of 2024 Unified Commencement Ceremony is on Saturday, May 18, 2024 at 6:30 p.m. in Yulman Stadium. 
The academic procession begins promptly at 6:30 p.m. The faculty will participate in the procession and be seated in designated faculty seating areas on the field. 
Regalia
Faculty participating in the academic procession must wear academic regalia. Faculty on the uptown campus who need to order regalia should visit the Tulane Bookstore on the first floor of the Lavin-Bernick Center or call 504-865-5913. Faculty on the downtown campus should visit the Health Sciences Bookstore or call 504-988-5204.